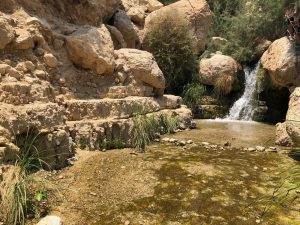 This is En Gedi in Israel. A nature preserve where the Psalms of King David come to life. It's one of my favorite places in Israel and you can visit this place with me one year from now on a trip of your own. ⁠
⁠
Registrations are piling up so don't miss your spot! Go HERE to register.
Right now, we are limiting registrations to 40 and already have 25 participants with a growing list of interested people. ⁠⠀⁠
⁠⠀⁠
The trip is March 28th – April 7th of 2022 and on this 11-day trip, it includes 8 full days of touring in Israel. ⁠⠀⁠
⁠⠀⁠
Not only will we walk where Jesus walked, see what He saw, and experience Him and the Scriptures in ways you never have before, but we will also spend extended time in places like En Gedi. ⁠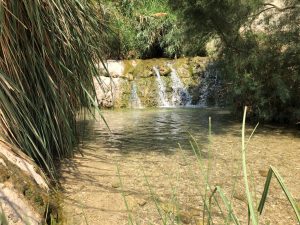 ⁠
This is where King David hid from King Saul and his own son Absalom. It's also where David would have written a number of his Psalms, or at least been referring to this place in them. ⁠
⁠
It's an oasis in the middle of the desert near the Dead Sea. "As the deer longs for streams of water" will never be the same after spending time in this place. ⁠
⁠⠀⁠
We will also celebrate baptism at the traditional site of Jesus' baptism, take a boat ride on the Sea of Galilee, walk into the empty tomb and take communion in the garden where He rose. ⁠⠀⁠
⁠⠀⁠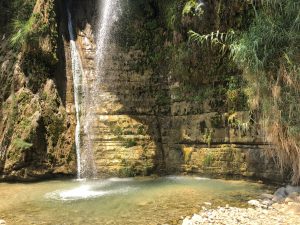 We will worship and read Scripture at a private and secluded place in the Garden of Gethsemene, see the birthplace of Jesus, and experience so much more! ⁠⠀⁠
⁠⠀⁠
All of the information, including the cost of the trip, the full itinerary, what is included in the cost, and more is on my website HERE.
⁠⠀⁠
If you have any questions, please don't hesitate to ask. Just email me at hello@jeffmaness.com⁠⠀⁠