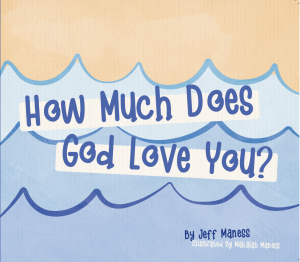 How Much Does God Love You is designed to point children towards the love of God in Jesus and the love of God in creation.
Using the gift of rhyme, the reader will walk through colors, nature, animals, and Bible Truth to experience how wide, how long, how high, and how deep God's love is. (Ephesians 3:18)
Our deepest desire is that this book would create conversations with you and your loved ones about how great God's love is for us. Even though His love is too great to understand fully, we hope that this book would help readers experience it just a little bit more.
There are some blank coloring pages included in the back of the book to encourage young readers to draw their own pictures and come up with their own rhymes to display how much God loves them.
Head over to the store to pick up your copies today!