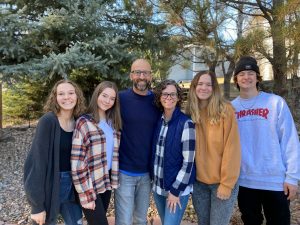 After founding Element Church in Cheyenne, WY in 2007 and leading them for 15 years, Jeff and Sabrina accepted the call to become Senior Pastor of The Harbor in Friendswood, TX.  He is also the author of several books. My Declaration, Because You're Called, 21, and The Christmas Cloth. Check out the book tab above to learn more and go to the store or Amazon to purchase your copies today.
Jeff is a gifted and passionate communicator who strives to speak the truth of God's Word in a relevant way.  Jeff and The Harbor are driven to introduce people to Jesus and help them become fully devoted followers of Him.
Jeff attended and graduated from Oklahoma Wesleyan University in Bartlesville, OK in 1997 with a degree in Pastoral Ministry. He, his wife Sabrina, and their four children (Jonah, Mariah, Makalah, and Jaydah) live in League City, TX.
If you are interested in having Jeff speak, or are interested in ministry/leadership coaching or consulting, please fill out the contact form from the menu.
You can also check out the podcast he does with his wife Sabrina HERE.
To keep up with Jeff you can follow him on Instagram, Facebook, or Twitter by searching "jeffgmaness" or by clicking on the icons above.