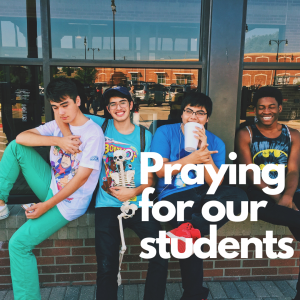 Here is the 6th prayer for Element Church in our sermon series called "What I'm Praying For." ⁠
⁠
"God, we pray over the next generation. We lift up the children and teenagers who are passionate about you. We pray that they have adults in their life who will love and support them; who are passionate about seeing them grow into the men and women you desire them to be. We pray that they would stand confident in their faith; that they would know what you have said about them, and who they are called to be. And we pray that you would help them keep their faith; that because of the support, love, and people around them they would continue to see why their faith is important to them and that they would continue to walk boldly in it. In praying these things, would we see the future of the church shine brightly amongst us."
⁠
Pastor Brendan, our Student Ministry Pastor did a GREAT job bringing us God's Word on Sunday and challenged us to pray for the next generation. ⁠
⁠
I truly do believe that our students are not the leaders of tomorrow, they are leaders for TODAY! We need them to be a righteous, passionate, committed generation for Jesus.⁠
⁠