This Should Be Our Number One New Years Resolution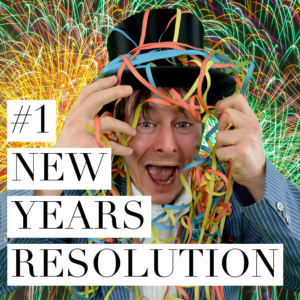 Tomorrow night we will head to our New Years party's or hang out with family and friends as we ring in the new year.  If I'm lucky, I'll make it all the way to midnight, we will see.  This is the time of year where we all make new resolutions.  We establish some goals.  We set milestones that we want to achieve.  But what is the most important new years resolution we could have?
Back in February, we did a sermon series called "True Love" here at Element Church.  In the series, we weren't really talking about romantic love, as much as we were talking about the real love of Jesus.  1 John 3:16 says We know what real love is because Jesus gave up his life for us. So we also ought to give up our lives for our brothers and sisters.
In the series we did what was one of my favorite sermon illustrations we've ever done.  I don't always have an illustration like this in each message, but we plan several weeks in advance for our services so that when ideas like this come up, we have the time and resources to add them to our service.  As I was thinking about the new year and the resolutions we will make, I couldn't help but think that this should be our number one resolution.  To be consumed with the love of God.  Check out this video: