Element Church: Volunteer Of The Week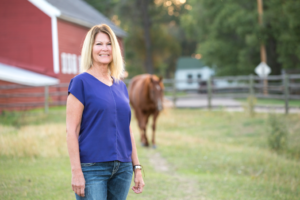 Hey Element Church! Meet Nancy, this week's Volunteer Of the Week. Nancy was nominated by Eiron, one of our Pastoral Assistants who said this: "Nancy has served on an FI team, outreach event team or a small group since she began 5 years ago! Nancy's heart for serving people shows in every aspect of her life! Nancy is a volunteer we have come to rely on and love! Nancy has been a vital part of "All For One" a women's outreach group since its conception. She has helped numerous children with food, clothing and resources they need to succeed. She is always ready to help anyone or in any area of the church and always has a smile and a hug if needed! Nancy, Element Church is honored to have you as our volunteer of the week and we are honored to call you family! Thank you for leading the way in Generosity not only with your time and resources but with your heart for the lost!"
Nancy has been attending Element Church for 5 years along with her family; daughter Eiron, son-In –Law Travis and two grandchildren: Taylor and TJ.  "What a pleasure it has been to call Element our family Church home.  We all gladly participate in outreach projects and groups:  All for one, OneReach; ushering, Tech team, Fusion, Hospitality, Ekidz, the new food pantry and special events.  Element is our family and family does what it takes to support each other and our community." She has been in Human Resource Management for 25 years and enjoys the water, boating, fishing and just laying around.
When asked why she serves at Element Church she said, "Our Church, Element, is my family.  I'm proud to serve as I have been served every day by Jesus Christ. Proud of our Church, Proud to serve."
Nancy, we are proud to have you on our team and honored to serve along side you.  Thank you so much for your dedication to God through Element.  What you do MATTERS!