Element Church: Volunteer Of The Week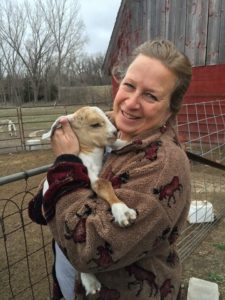 Hey Element Church! Meet Bonnie, this week's Volunteer Of The Week. Bonnie was nominated by Eiron, one of our Pastoral Assistants who said this: "Bonnie has a servant's heart and is one of those people I regularly count on. If there is an opportunity for her to serve others she is there. I have the privilege of leading her in our small group All For One. Bonnie is living out our core value of Leading the way in generosity! Thank You Bonnie for following your call from Jesus.  We are lucky you call Element Church "home!""
Bonnie has been attending Element Church with her husband Tim and daughters Jessie and Jordan who also serve in E Kidz and ushering. She works as a Histology Technician in a derm path lab and enjoys spending time with her husband and girls, animals, movies, reading, spending time in nature and taking pictures of this beautiful earth that God has created.
When asked why she serves here at Element Church she said, "I serve because God has done so much for me in so many ways,  this is one thing that I can do for Him.  Serving in First Impressions I get to meet and assist those that are first coming into this awesome church for the first time. And more recently with All For One,  for the children in our community that need an extra hand. I have been blessed in my life and I hope to pass that on when I can. Element is truly a church that makes a difference, and to be even a small part of that is a reward in its self."
Thank you Bonnie for all you do!  Whenever you serve and no matter where you serve, it matters what you do!