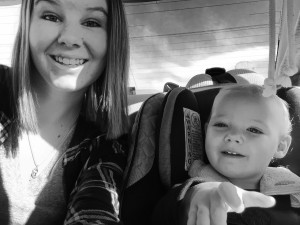 Hey Element Church, this is Bekah, and she is this week's Volunteer Of The Week!  Element wouldn't exist without the amazing volunteers who lead the way in serving God's people, and Bekah is one of the hundreds of people who give her time each week to love like Jesus did!
Stephanie, our eKidz director said this about Bekah:  "Bekah has been serving in eKidz since she was about 13 years old.  She is a natural with children and they love her as well. She has always been a helper in the different classes in eKidz, but has recently been teaching in our Elevate classroom. She has really grown into a fantastic young woman who is finding her niche serving God."
Bekah has been attending Element for 5 years with her entire family.  Her brother is now the youth pastor at Element and her mom is a team leader for guest services.  She has a job in childcare and enjoys spending time with her family, boyfriend, hunting and going to UW football games.
When asked why she serves, Bekah said:  "I serve in ekidz because I love serving God with kids and being able to teach the kids all about God and make sure they are having fun while doing it. Serving makes me feel amazing and really happy. I love being with the children, having fun with them and knowing they are going to be crazy with me all service!"
Bekah, we love having you serve the kids of Element.  Thank you for taking your leadership seriously at such a young age.  What you do MATTERS!