Element Church: Volunteer Of The Week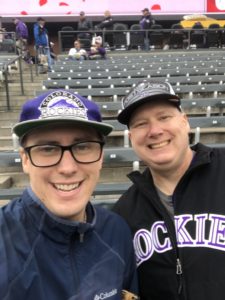 Hey Element Church! Meet Conner, this week's Volunteer of the week. Conner was nominated by Andy, one of our Associate Pastors of who said this, "Conner is one of our small group leaders; he leads a group for young adults called "Salt" that meets on Wednesday nights at the church.  Conner is such a faithful and passionate group leader. I'm so incredibly thankful for his leadership of this group and his heart for helping others experience fellowship and community in the local church."
Conner has been attending Element Church for 2 years and is also a Young Life Leader. He is an environmental law attorney and enjoys snowboarding, fishing, reading, and playing board games with friends.
When asked why he serves here at Element, Conner said, "I serve at Element Church because Element  has been my family away from home. I came to Cheyenne after law school without any friends, family, or community, and since the first day I went to Element, I have never felt more welcome in a church community. Because of my amazing experience here, I wanted to share my experience with those who also are looking for that Christ-centered community and I felt that serving in Element as a small group leader was a good way to share that experience. I have found that serving at Element and leading a small group that helps to further create this amazing community that greatly impacts Cheyenne has been an amazing experience and I am so thankful that we have a Savior who allows us to participate in His plan."
Connor, I am so thankful that you are participating in God's plan. Your experience of receiving community and now offering community to other people is exactly what we love to hear. We want this to be a place to call "home". Thank you for helping us live that out. What you do MATTERS.