Element Church: Volunteer Of The Week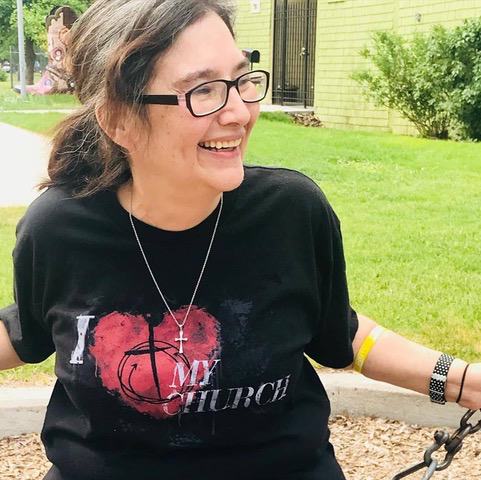 Hey Element Church! Meet Angela, this week's Volunteer of the week. Angela was nominated by Lesley, our children's ministry assistant who said this: "I first met Angela in a small group about 2 years ago, and I was instantly blown away by her love and care for others.  Over the past year I have had the great privilege to serve alongside her in our 6pm Explorers classroom.  Our 2 & 3 year olds can be one of the most challenging classrooms in E:KIDZ but Angela has been amazing at showing each child special attention and love.  Her patience and gentle guidance is immeasurable, especially when our kiddos are a little extra active due to the recent snow.  Angela, E:KIDZ wouldn't be the same without you.  Thank you for all you do to care for every child you serve."
Angela has been attending Element Church for about 8 years with her husband Dale and daughter Faith Racheal. She is an income tax preparer during tax season and homemaker for the other 3/4 of the year. She enjoys reading, painting, cooking, coloring and collecting Disney items.
When asked why she serves here at Element, Angela said, "I serve because I hope that I can make a difference. I want to help children learn about Jesus and the love He has for them. I feel such a warmth in my heart when I hear a child pray or recite their Bible verse. These children amaze me the way they love Jesus! I also want to be there to help people who have questions about what to do or where to go next. I feel like God has given me Element as a gift. I've learned more about loving Him and others and the giving of myself then I have ever before."
Angela, you ARE making a difference. Thank you so much for serving God through the children at Element. What you do MATTERS!