Jeff And Ben's Old Fashioned Family Christmas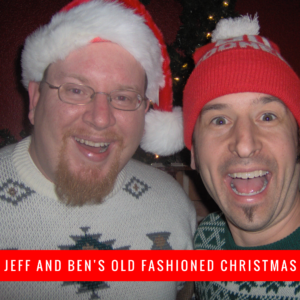 The quality isn't great and the acting is REALLY bad but this is the 12th anniversary of Jeff and Ben's Old Fashioned Family Christmas.  I've posted this on my blog every year for the past 9 years so why stop now.  (You might say "stop" because this is so bad, but you don't write my blog) We made this video for our youth group Christmas party where I was the youth pastor.  My video editing skills and lip synching ability are second to none.  Thanks to my great friend Ben Roberts for being a good sport with this.  I'll never forget this!  Trust me, keep watching through to the song.  You'll never sing Oh Holy Night the same again!
Merry Christmas every one!