Element Church: Volunteer Of The Week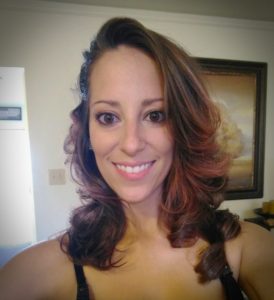 Hey Element Church! Meet Angela, this week's Volunteer of the week. Angela was nominated by Jared, our Creative Arts Pastor who said this: "Angela has been such a fantastic addition to the worship team. She has such a great attitude and her pursuit of Jesus has been noticeably visible and inspiring. Angela works hard to be prepared to lead people in worship and to support everyone on the team when needed. Her, Derrick & Chloe have been such a blessing to our church and our team. We are so thankful God has brought them to Cheyenne and especially to Element."
Angela is a stay at home mom to Chloe and she and Derrick have been attending since November of 2016. She enjoys going to the gym, Netflix, listening to music, taking photos of nature, and reading Dean Koontz novels.
When asked why she serves at Element Church, Angela said, "I love serving on the worship team and using my gift for God's glory. Being a part of the team brings me great joy because I know that I am a part of something much bigger than myself."
Angela, you are an awesome part of our team.  Thank you so much for what you do.  It matters!