Element Church: Volunteer Of The Week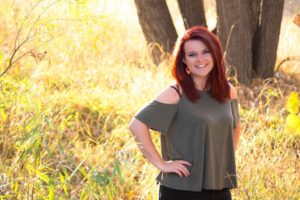 Hey Element Church! Meet Taylor, this week's Volunteer Of The Week. Taylor was nominated by Stephanie, our e:kidz director who said: "Taylor has been serving in e:kidz for a little more than a year.  Her young spirit brings life and excitement to the classroom and the children flock to her because they love her so much.  She will be leaving soon on a Missions Trip to Asia to help children in need.  Her heart for Jesus and serving others is enormous and she will be missed when she moves on to where God is calling her."
Taylor has been attending Element for 3 years. Her mom works at the church as an executive assistant, her dad helps with the outreach team and volunteers at the homeless feeding, and her brother is on the camera crew for Element's services! She loves to serve people, travel, hike, and drive her truck!
When asked why she serves here at Element she said, "Element isn't just a church it's a home for people to come and be loved on and to feel accepted, and that's why I serve at Element! I'm able to impact kids in e:kidz and show them how much Jesus loves them! To me that's the biggest reward I could ever get is the ability to impact people by showing them how much I care for them and how much Jesus loves them!"
Taylor, we are so proud of all that God has done in you and so honored that you are on our team.  Thank you for all you do.  IT MATTERS!