Element Church: Volunteer Of The Week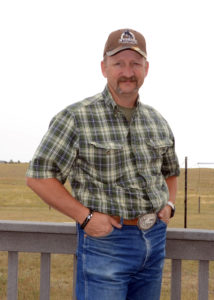 Hey Element Church! Meet Court Schilt, this week's Volunteer Of The Week. Court was nominated by Steve, our Community Pastor who said this: "Court is an amazing man that has an extreme passion for people. He gives selflessly to those around him that are in need. Court is on our Prayer Team here at Element Church and prays with people that are hurting at the purple tents in the back of the auditorium on a weekly basis. Court also helps in our Celebrate Recovery  program here at Element and does an amazing job at sharing the story that God has given him with those that need to hear it. Lastly, Court and his family serve at OneReach downtown at the ANB Bank every other Sunday. They give to the less fortunate and help us serve in radical ways. Court exemplifies what a volunteer here at Element Church looks like. Thanks for what you do!!!"
Court has been attending Element Church for 2 years with his wife and 2 children who also volunteer. He works at the county library as an IT technician and enjoys fishing, camping, hunting, photography, woodworking, cooking, shooting and just about anything with his family.
When asked why he serves at Element Church, Court said, "I was made by God to serve others. Serving him through Celebrate Recovery, Prayer Team and other opportunities allows me to use what He's given me, hopefully for His glory. It's humbling and fulfilling."
Court, we are so glad that God placed you at Element to serve His Kingdom.  God is using you to make an impact.  What you do MATTERS!  Thank you.