Element Church: Volunteer Of The Week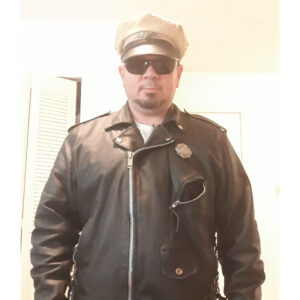 Hey Element Church! Meet Robby, this week's Volunteer of the week. Robby was nominated by Derek, our Executive Director, who said this, "Robby works very hard behind the scenes. He's part of the hospitality team but he does so much more. He regularly stays all Sunday afternoon to help clean up the coffee serving area, the kitchen, and the cafe. He looks for ways to evangelize and talks about his faith with volunteers and guests; he recently led a fellow volunteer to Christ during a scheduled time of volunteering together! He's had some major health struggles in the last couple of years but serves despite them."
Robby has attended Element for almost 4 years now. His Aunt attends and serves at Element as well. Robby works at Michaels Craft Store and loves listening to music, collecting Star Wars memorabilia, custom painting action figures, speaking German where and when he can, watching movies, and keeping his boots polished.
When asked why he serves here at Element, Robby said, "I serve at Element because I want to make a difference in people's lives and to make a difference for the Kingdom of the Lord. I also like to serve on First Impressions to let newcomers, regular attendees, and members alike, know that they matter and that they are welcome at our church. It makes me feel like I have a purpose, a role to help further not only the Kingdom of God but also help grow our church as well. I hope to see many more come to the Lord based on not only the services and sermons but also from the impact that the volunteer teams make in the lives of those that walk into Element."
Robby, you are making a lasting impact on people's lives and you are a part of many people coming to know Christ! Thank you for what you do! IT MATTER!!