Element Church: Volunteer Of The Week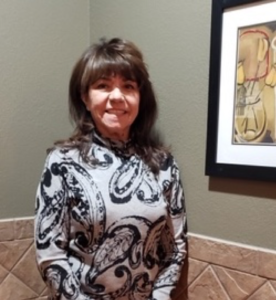 Hey Element Church! Meet Anna, this week's Volunteer of the week. Anna was nominated by Kristina, our Guest Services Director, who said: "Anna serves on the admin "First Time Guest" team. She calls all the First Time Guests as part of our follow-up process. It is a joy to hear her on the phone and she does an incredible job connecting with and praying with those she speaks to. Anna is very committed to making sure everyone feels welcome at Element and answers questions or connects them to someone who can. She is super reliable and I always have the utmost confidence in her when she is speaking to First Time Guests. She has a heart for people and you can tell she loves what she does. Thank you, Anna, for helping us expand God's kingdom through your gift of connecting with others."
Anna has attended Element for 3 years. She is retired and enjoys gardening, group exercise classes, and quilting.
When asked why she serves here at Element Church, Anna said, "I contact new attendees by phone to thank them for coming in for service on Sunday mornings to check out Element Church, and to let them know that Element is available to answer any questions they may have – or for anything they or their family may need. The best part of my contact with them is when we can pray together for a need they may have. It truly feels peaceful to pray before the Lord with a fellow believer and to trust in Him to hear us. My hope is that the person on the other side of the phone knows a sister-in-Christ is lifting them up."
That is so awesome Anna. You are such a blessing to our church home and we are so thankful that you are making a lasting impact on our team. What you do MATTERS!