Element Church: Volunteer Of The Week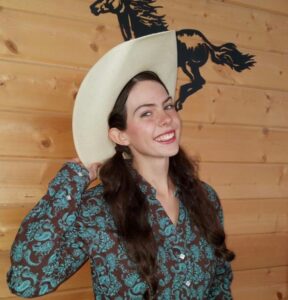 Hey Element Church! Meet Kailey, this week's Volunteer of the week. Kailey was nominated by John, our Children's Pastor, who said this: "Kailey has been a huge gift to our incredible 6:00 PM team. From day one, she has never hesitated to hop in and get involved with the kids, from leading a small group to leading worship. She is always bright and cheerful, and the kids absolutely love her. I'm so grateful for Kailey's heart to see kids come to know, love, and serve Jesus."
Kailey has attended Element Church since August 2018 with her parents; her dad serves on the security team and her mom on the prayer team. She is a Phlebotomist and College Student and enjoys spending quality time with friends and family, riding her horse, doing crafts, and writing fiction.
When asked why she serves here at Element, Kailey said, "I felt led to serve with E:KIDZ as I love fast-paced fun and teaching involved with children's ministry. Their energy and enthusiasm light up the room. There is such a positive atmosphere between each helper and within the class regardless of how noisy or crazy it gets. I know each game and high five is worth it because God can work both through (and sometimes in spite) of me to channel His love for each person I get to work with. It makes me feel excited to see their joyful faces and blessed to watch them grow."
God is working through you Kailey and we are so blessed to have you on the team! It is an honor to serve God's Church with you. What you do MATTERS!