Element Church: Volunteer Of The Week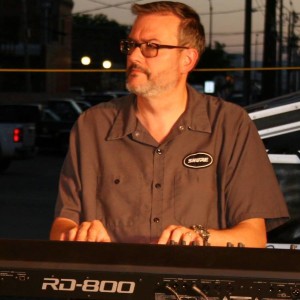 Hey Element Church!  This is Criss and he is this week's volunteer of the week!  Taylor, our Lead Producer at Element said this about Criss:  "Criss has extensive professional experience in audio and it is awesome having people who can combine that experience with their desire to serve. Criss is always willing to help with tech issues if his schedule allows and is currently a major part in helping Element advance technologically with our audio in the auditorium, lobby and online service experience."
Criss has been attending Element Church for 1 1/2 years. He attends with his wife and three kids.  Criss works in Professional Audio Manufacturing and enjoys doing anything with his family, playing music, eating hot wings, camping, hiking and hunting.
When asked why he serves at Element, Criss said: "I serve at Element because we call this our home church and we have great faith in and commitment to what God is doing here.  The gifts we have received from God are not ours alone.  Everyone has been blessed with gifts and are called to use them to further God's Kingdom.  Using my gifts at Element helps to fulfill God's call for us to give our time, talents and treasures.  It is even more fulfilling to serve in a place where you see and experience first hand the Spirit on fire, serving all of God's people."
Criss, we are so blessed to have you on our team.  Thank you for serving your church home!  What you do MATTERS!