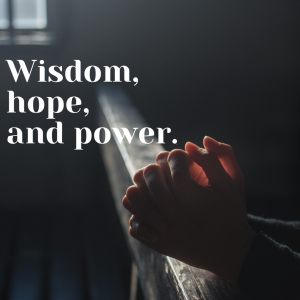 Here is prayer four in our "What I'm Praying For" sermon series at Element Church: ⁠
⁠
Oh God, the glorious Father of our Lord Jesus Christ, through Your Holy Spirit, we are asking you for spiritual wisdom. Connect our minds with Yours so that we may truly know You. Flood our hearts with Your light, filling us up with a confident Hope that is seated in Heaven. And we declare that the same mighty power which raised Christ from the dead is living in and through us to accomplish far more than we can ask or think.⁠
⁠
In Ephesians 5:15-23, the Apostle Paul tells the Christians in Ephesus that he is constantly praying for them. That he prays they would have…⁠
⁠
1. Spiritual Wisdom⁠
⁠
2. Confident Hope⁠
⁠
3. Resurrection Power⁠
⁠
Join us in praying this prayer each day this week. ⁠