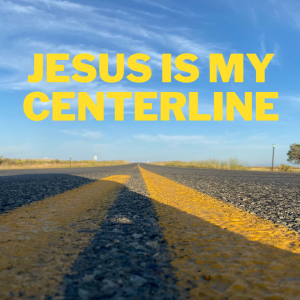 Jesus is my centerline! ⁠
⁠
That is a Declaration of Truth I officially added to my list just this last week after my sermon at Element Church.
⁠
Truth statements have become one of the key spiritual disciplines which help me replace the lies of the enemy with the Truth of God's Word. Every one of my declarations is rooted in Scripture: ⁠
⁠
Truth = Jesus is my centerline! ⁠
⁠
Scripture: Philippians 4:4 Always be full of joy in the Lord. I say it again – rejoice! ⁠
⁠
There are so many things in life that try to pull me off my center, pull me away from my true identity, or pull me away from true joy. ⁠
⁠
Things that are outside of my control: People, problems, pain. Or things that are in my control: sin, self-image, failures.⁠
⁠
This particular Truth reminds me that no matter what I do or what is done to me, Jesus is my centerline. He is the only unchanging thing (One) in my life. He is my source of joy! He is my identity! He is my center! ⁠
⁠
Truth statements like these are much more than self-help or positive affirmations. Truth statements are just that…TRUTH! ⁠
⁠
Scripture tells us that the enemy is the father of lies. He uses those lies to distract us, derail us, and destroy us. The only way lies are defeated is by replacing them with Truth.⁠
⁠
Say it! Believe it! Live it! Jesus is my centerline! ⁠