I've Told God to SHUT UP!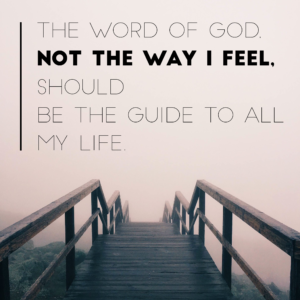 "Shut up" was one of those phrases growing up that we were NOT allowed to say, but how many times have I said that to God? In this message from this past Sunday at Element Church, we talked about the myth that we should "Let our conscience be our God."  We said, "The Word of God, not the way I feel, should be the guide to ALL my life."  
I preached from Psalm 119:5-16 and we asked the question, "How do I make God's Word my guide?"  In this clip I talk about how we should calibrate our life to match the Word of God.  When we stop listening to what God's Word says we are essentially telling Him to "Shut up!"  You can watch full sermons HERE.