Element Church: Volunteer Of The Week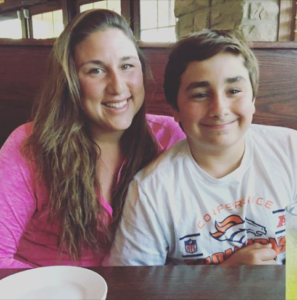 Hey Element Church!  This is Katie and she is this week's Volunteer Of The Week.  Katie serves in our Fusion Student Ministry, and Pastor Brendan, our youth pastor, said this about Katie:  "Katie has had such an incredible impact on our youth ministry.  She is a person who goes above and beyond, connecting with students not only on Wednesday nights but all throughout the week.  She has done an amazing job creating friendships, and building relationships, and I know she will continue having an impact throughout these student's entire lives. "
Katie has been attending Element for about two and a half years.  She serves in the Air Force and enjoys skiing, paddle boarding and just being outside.
When asked why she serves at Element, Katie said:  "I served initially to give back to God, and then I really became invested in fusion and the girls in my group and now although I still serve to give back, I love seeing and hanging out my girls every week. Now I serve because I hope and pray I can make an impact on their lives and show them how much God loves them and how precious they are to Him."
Katie, as a dad of two daughters that you lead, trust me, you are having a MAJOR impact in their lives.  We are so glad that God brought you to our church.  Thank you for what you do…IT MATTERS!