Element Church: Volunteer Of The Week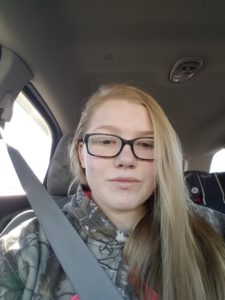 Hey Element Church! Meet Savannah, this week's Volunteer of the week. Savannah was nominated by Lesley, our E:KIDZ Assistant, who said this: "I am nominating Savannah, because for the past few years Savannah has been one of the most fantastic Jr. Helpers on our team.  She goes above and beyond every week, often volunteering to fill in wherever there is a need.  Savannah normally serves in our Adventurers classroom and the kids absolutely love when she serves.  She always greets kids with a smile and is often seen down on the carpet connecting with kids while they build Lego towers or drawing a picture.  She is always dependable and always has a smile on her face."
Savannah has been attending Element for 5 years. She is a high school student and enjoys track and field, art, orchestra, hunting, fishing, and being outdoors.
When asked why she serves at Element Church, Savannah said, "I serve in E:KIDZ because I love being around little kids. It makes my week when some little kid asks to pray after the lesson."
Savanna, you are such a blessing and a great addition to our team. Your willingness to get down on the same level of our kids and serve them is making a lasting impact. What you do MATTERS!