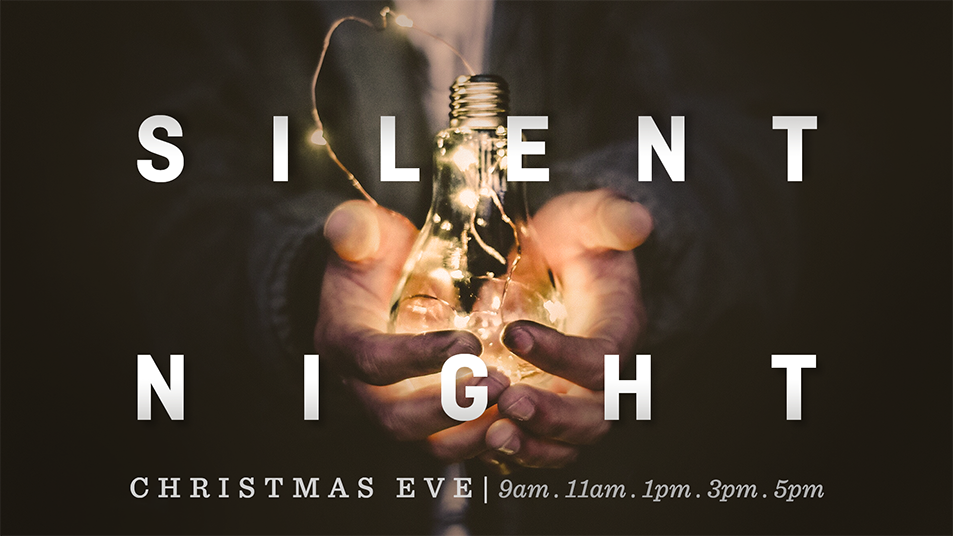 If you are looking for a place to celebrate Christmas Eve this year in Cheyenne, WY, then you are invited to Element Church.  This year's Christmas Eve is all about a Silent Night.
"Silent" is the last word many of us would use to describe our lives. More often than not, we are busy, overwhelmed and afraid. This Christmas Eve, we are going to look at how Jesus came to bring us peace. If we begin to understand what Jesus has to offer, we might just have a Silent Night.
On Christmas Eve we are offering five identical Christmas worship services at 9:00 & 11:00 AM or 1:00, 3:00 and 5:00 PM.  Each service provides a fun, relevant and safe kids service for children infant through 5th grade.  In each of our services, we are going to sing together, listen to a message from the Bible and celebrate the arrival of Jesus on the earth!
When:  Christmas Eve (December 24th) at 9:00 AM, 11:00 AM, 1:00 PM, 3:00 PM, 5:00 PM
Where:  Element Church at 600 E Carlson St. in Cheyenne, WY
Who:  Anyone and everyone!