The Comparison Trap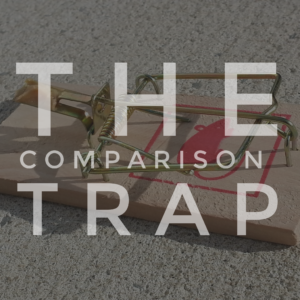 This past Sunday at Element Church we continued our sermon series called "CON-Tentment: The lie about having more."  No matter how much we say it or how much we believe it, more is never the answer for enough.
This week we asked the question, "What are the practices of containment?"  We said, "Contentment is a practice in my life, not a place that I get to in life."  I preached from 1 Timothy 6:6-11 & 17-19.
In this clip here I talk about having the right perspectives.  That one of the practices of contentment is having the right perspective on my life.  We understand that in order to be content we shouldn't compare ourselves to those who have more, but what about comparing ourselves to those who have less?  You can watch full sermons HERE.