I Love My Kids More Than God Does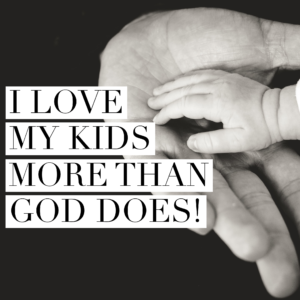 This past Sunday at Element Church we continued our sermon series called "Confessions Of A Pastor".  This week's confession was "More often than not I feel like a failure as a parent."  That while I love my kids, I don't always love the way I parent them.
I preached from the story of Samson in Judges 13-16 and asked, "What else do I need in my parenting?"  We said, Success in parenting is not found in obedience or outcomes but in offering them my best. 
In this clip here I talk about surrendering control of our kids to God.  Ultimately, we can't do for our kids what God can do, even in their mistakes.  You can watch full sermons HERE.